By :

Rajesh Kamal, Sales/BD Manager, Larsen & Toubro

Activity:

4 comments

598

views last activity :

11 10 2010 15:35:17 +0000
People often describe Product Lifecycle Management (PLM) as a technology. It is more appropriately described as a strategy for making companies more innovative and productive by applying a number of technologies. These tools enable manufacturing companies to capture, use, and build upon the intellectual property created by design and manufacturing engineers, and to do so all the way from the concept of a product to the very end of its life.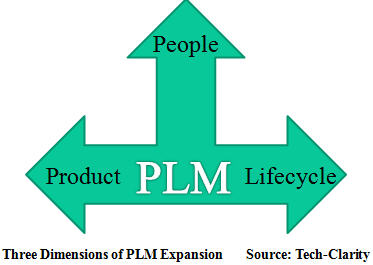 A few years ago, it became apparent that manufacturing companies needed technology to capture essential data, usually embodied in engineering activities and documentation, to make it available when required to those who needed it, and still to keep it secure.

By mid-2002, CAD-using engineers complained that the hardest part of their jobs was finding data they needed. They had to search through files, load pictures of models, and hunt for the right one. That difficulty extended through the enterprise, where manufacturing engineers needed to design and build tools based on similar data, and non-engineering people, such as financial department people trying to figure out cost data on a particular configuration, dealt with similar problems.


More than product design

PLM is about more than product design. To be competitive in the current world economy, companies need a PLM strategy centered on an integrated product model that incorporates manufacturing data. To enable such a system, the company needs a software infrastructure – a layer that interfaces with the operating system. PLM applications come next, and these break down into two layers – a pure application layer and a layer of common components that apply across PLM, where configuration and document management belong, those things typically thought of as PDM applications.


Overall savings, efficiency, and productivity

The time and cost savings discussed, along with much greater ability for design and manufacturing engineers to work together more easily, show the overall benefits of PLM built around an integrated product model. If a company aims for enhanced innovation, along with improved manufacturing efficiency, quality, economy, and consequent productivity, a sound PLM strategy coupled with technological tools that capture, relate, and distribute the required data has become essential.
Santosh I am not clear with the debate..... can you elaborate it with some description..... 
Practical Ways of Marrying the Lean and Agile Paradigms As we have indicated, there are a number of common elements between the lean and agile paradigms. Provided the whole concept is fully thought through and properly managed, lean and agile...
Brave work Dipika. Keep it up. Good one :)